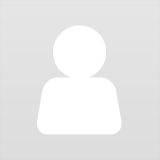 Jeffrey C
Seeking master woodworker to build my invention. Offer 30%-50% of profits!
Carpenter Job in Princeton Juncti, New Jersey
I am not a woodworker, but this summer while my kids were at camp I built the prototype of my invention and it came out Beautiful!!! if I must say so myself. I invented a wooden handmade bar or play area game made with craftsmanship and beauty, and a ton of fun to play. It's an ideal addition for any play area or adult get away! I'm looking for someone to build a handful of these games and I will market them via the internet, i.e.. Etsy. I'm confident they are very profitable and am willing to fund the builds, and offer an agreed upon % of the profits to the woodworker 30%-50%. If it takes off, who knows!!!!!!
Share This Profile
Find Carpenter Jobs in Princeton Juncti, New Jersey
More jobs in Princeton Juncti, New Jersey