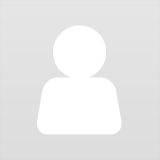 Chris B
Looking for custom cabinet doors made for existing cabinets out of solid teak or walnut ASAP.
Carpenter Job in Westlake Village, California
I am a Designer and am in progress on remodeling a house. I am looking for a woodworker to help make my designs a reality. I would like to find someone to begin a long term relationship of working on projects togeFirst order of business are custom cabinet doors for existing frames for a kitchen. These are standard Ikea frame sizes and we have templates for each door already. They will be simple plain SOLID wood doors. Ideally out of teak or walnut with a natural oil finish. There are also panels to be made for fridge, freezer and dishwasher. We are looking to have these made ASAP. There are more projects lined up as soon as this is done. Thank you!
Share This Profile
Find Carpenter Jobs in Westlake Village, California
More jobs in Westlake Village, California