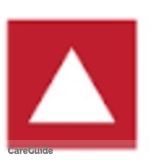 Amber M
Looking for Carpenters and apprentices!
Carpenter Job in Vancouver, British Columbia
TRUE NORTH LABOUR is hiring Carpenters with proven institutional/commercial construction experience to work at our clients' job sites. Responsibilities: • Measure and mark cutting lines on materials, using measuring tape, pencil, chalk, and marking gauge. • Verify trueness of structures, using plumb bob and level. • Shape or cut materials to specified measurements, using hand tools, power tools, or power saws. • Study specifications in blueprints, sketches or building plans to prepare project layout and determine dimensions and materials required. • Assemble and fasten materials to make framework or props, using hand/power tools and wood screws, nails, dowel pins, or glue. • Follow established safety rules and regulations and maintain a safe and clean environment. Requirements: • You have 3 years of forming and framing experience. • You have or plan to have PPE (hard hat, safety vest, steel toe boots). • You are able to lift and/or move 50lbs over 100 meters. • You have a valid driver's license (preferably). • You are motivated, goal oriented and you have a high level of initiative. • You are ready to accept work with short notice. • You have your Red Seal (however, Carpenter's Helpers are encouraged to apply as well). • You are meticulous and detailed oriented. • You have a positive "can do" attitude and you are a team player.• You are reliable, diligent and hard working.• You stay sharp and ask questions when you are in doubt. About True North Labour: We are a vibrant and energetic construction staffing agency operating in the Greater Vancouver Area. Construction companies trust us to provide them with experienced Carpenters to help them complete projects on time. The positions we offer are full-time on a temporary basis with the potential to become a permanent employment opportunity. We aim at matching you to a job that will both be enjoyable and advance you in your career. Not everyone can become a True North Labour employee, so send us your resume, two professional references and we'll put you to the test, literally. About the host companies: Our clients range from General Contractors to Subcontractors, and they all have one thing in common, they need Carpenters and they expect professional and reliable individuals. Perks: • You will have the opportunity to receive training and advance in the company. • You will work in a positive environment with a great corporate culture. • You will work with like-minded peers. • You will be trained by the best.
Share This Profile
Find Carpenter Jobs in Vancouver, British Columbia
More jobs in Vancouver, British Columbia