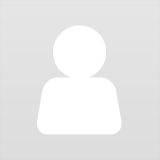 Tina M
Carpenters - Remodelers Needed ASAP!
Carpenter Job in Tarpon Springs, Florida
Construction company looking to hire employees and/or sub-contractors. Full time, long term, and immediate employment! We are looking for all around remodelers or specialized trades. Skills needed: New Construction-, willing to travel WITHIN Florida (Pinellas/Pasco/Hillsborough/Charlotte/Hernando/Manatee) Drywall, trim carpentry, light paint, flooring. Semi-Skilled Employees - Must have valid DL, truck, tools, 2-4 years' experience. Skilled Employees - Must have valid DL, truck, tools, 5 years' experience. Sub-Contractors - Must have all the above requirements as well as proper licensing and insurances. We need honest, reliable, self-motivated, capable people to represent our company. Pay is bi-weekly- some short-term travel REQUIRED. Immediate hires needed! We are a family owned and operated company, not a big corporate company! We are based in Tarpon Springs, FL. Reply by email to
[email protected]
or call office at 727-491-... to set up an interview.
Share This Profile
Find Carpenter Jobs in Tarpon Springs, Florida
More jobs in Tarpon Springs, Florida