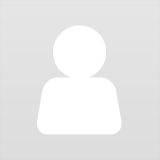 Gbay Disaster Restoration W
Finish Carpenters
Penetanguishene, Ontario
Last seen over a week ago
Want to be hired by Gbay?
Carpenter Job in Penetanguishene, Ontario
Company: Gbay Disaster Restoration A/O Winmar Georgian Bay Muskoka.
Business information: WINMAR performs restoration services for residential and commercial properties across Canada. Our crews offer prompt and professional services to help our customers get back to pre-loss life with the least amount of interruption and associated costs as possible..... specialize in water damage, fire and smoke restoration services, mould inspection and removal, as well as damage restoration and disaster recovery. We also focus on construction, renovation and demolition services.

Business Address: 2 Centennial Drive, Penetanguishene , ON, L9M 1G8
Work Location: Various locations throughout Georgian Bay/ Muskoka, ON.
Type of Employment: Full time / Permanent
Estimated Start Date: April 2020

Job Description
• Read and interpret blueprints, drawings and sketches to determine specifications and calculate requirements
• Prepare layouts in conformance to building codes, using measuring tools
• Measure, cut, shape, assemble and join materials made of wood, wood substitutes, lightweight steel and other materials
• Build foundations, install floor beams, lay subflooring and erect walls and roof systems
• Fit and install windows, doors, stairs, mouldings, cabinets and hardware
• Maintain, repair and renovate residences and wooden structures in mills, mines, hospitals, industrial plants and other establishments
• Install insulation, vapor barrier and trim.
• Apply drywall, taping and painting.

Requirements:
- Education: Completion of high school
- Experience: A minimum of three to five years of experience is required. If the candidate does not have at least 3 years of experience, then a post-secondary education certificate is required.
- Driver's license is an asset

Work Conditions and Physical Capabilities
• Handling heavy loads
• Bending, crouching, kneeling
• Physically demanding
• Able to lift up to 45 kg (100 lbs)

Work Setting: Commercial and Residential
Personal suitability
• Reliability
• Team player

Salary: $25.00 to $27.00 per hour, 40-50 Hours per week.

Benefits: Transportation (from the business location to working places). Also, transportation costs up to $300 covered if worker needs to relocate.

Important information:
-This position will require working 8 hours minimum per day, from Monday to Friday from 7AM to 5:00 PM with 30 minutes for lunch and two 15-minute breaks. Overtime/Weekends/On-call work will be required depending on the weather conditions and workload.

Apply by e-mail to: [email protected]
Apply by mail to: 2 Centennial Drive Penetanguishene, ON, L9M 1G8
---
Find Carpenter Jobs in Penetanguishene, Ontario
More in Penetanguishene, Ontario
Want to be hired by Gbay?