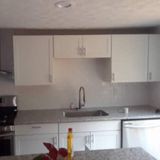 Michael W
Well rounded, carpenter. Punctual,detail oriented and professional. Versed in both rough and finish carpentry.
Carpenter in Cleveland, Ohio
I primarily focus on interior carpentry. Interior framing (both wood and metal), exterior/interior doors and hardware, installation of trim(door and window casing, window stools and aprons, chair rail, baseboard,shoe molding, crown molding, and deco panels), I also do tongue and groove ceilings, cedar closets, beadboard,cabinet and countertop installation, frp, shelving, vinyl plank flooring, carpet squares and vct. Along with small drywall finishing, stomped ceilings and painting jobs. It doesn't matter how out of level your floors are, or how out of square and plumb your walls are, I have the skill and knowledge to make sure your new doors,cabinets, or walls are plumb,level and square. I have worked on everything from new homes,offices and apartment buildings, to 100 year old homes completely gutted down to the studs, and have fixed and restored them. I can safely and properly handle your project from demo,to layout and framing of new walls,ceilings and soffits,all the way to the last piece of trim and the final door knob;Troubleshooting and using proficient innovative methods along the way if we run into issues with the existing structure. Some of the projects I've worked on have included multiple schools,hospitals, offices, apartment complexes ranging from Section 8 to high end,homes ranging from rentals to $3 million properties on Lake Erie all across Northeast Ohio,framing, hanging drywall and other sheet good materials, installing cabinets, doors,windows,hardware, siding, tongue and groove ceilings, trim and the like. I am a family man and nothing is more important to me than working safely and properly so I'm able to adequately provide and come home everyday to my family. That being said I am 100% mindful of you and your family's health and safety while I am working on your project. I am clean,organized and conscientious about not just my quality of work in the aspect of safety and cleanliness, but also mindful of not leaving sharp or dangerous tools and materials unattended or in areas where you,your pets or children could get hurt. I am prompt,professional and look forward to helping you get your projects completed in a timely, safe and proper manner.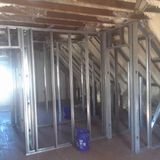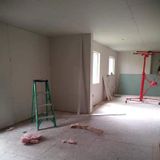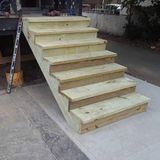 Share This Profile
Find Carpenter in Cleveland, Ohio