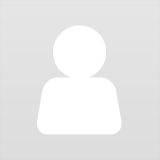 Joseph J
My name's Joseph .I have being a carpenter now for over twenty years .I'm seeking employment an is available to start .
Carpenter in Toronto, Ontario
My experiences: I understands architectural blue prints codes and other drawing can work unsupervised doing what ever is at hand be it placing or installing steel beams or post as well as wood beams and post, can lay out floors juices insert stair opening and landing for stairs lay out the outer walls insert windows and doors and the inner walls as well plumb an brace walls lay out roof trusses an stand them, cut rafters,ridges,hips and valleys I can do hand cuts convention roofs as well as trusses roof systems install face board and lay plywood in following and applying all building codes and safety regulation in Ontario.I can work unsupervised or supervise or with a team of workers management or clients keep a clean working area work safe an do my best to avoid all injuries bad ones or not so bad ones and i always lessons to all the members in the crew an management because of my experience i have well over twenty in the construction industry as a carpenter i'm still learning and is willing teaching the newer members when an if they need to be corrected i can operates and is very knowledgeable working with repairing and fixing the tools that we as carpenters uses on job every day all over the world i love working in the carpentry field an hope to start working soon.Thanks you. Joseph James. .
Share This Profile
Find Carpenter in Toronto, Ontario