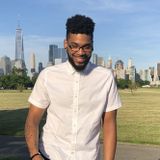 Joshua L
My name is Joshua Lizama, I'm the 5th generation of carpenter in my family. Im very passionate about the work that i do.
Carpenter in Jersey City, New Jersey
I do frame to finish work for new construction of single-family homes and townhouses. Examined building and project specifications to determine measurements and dimensions. Worked independently on projects and tasks within a carpentry team. Constructed walls, sheet-rock, black iron, Chicago bars, and installed trim.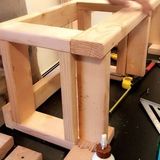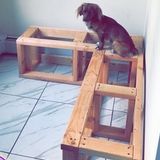 Recommendations
Samantha Joseph
I've know Joshua since he moved to New Jersey about two years ago. He's a very polite midwestern guy from Wisconsin. Over the years he has made me 3 pieces of custom furniture including an 8 foot wall to wall desk in my office which I absolutely love, an L shaped kitchen nook with a table to match, and handmade shelves all made from recycled wood that my local hardware store throws away. I've also recommended him to family members. He's refinished basements, done opening and closing work for plumbers, changed porch lights from basic ones to motion censored ones, and he's installed two dog pen cutouts under stairwells. Since I recommended, him I always follow up and ask how if he did a good job. He's skilled, reliable, detailed, and always cleans up at the end of each day...... he can also hold a decent conversation.
Michele Velez
I know Mr. Lizama. He is licensed and honest. He is very reliable, meticulous and accurate. He offers free estimates and answers all your questions completely and accurately. I know for a fact that you would not be disappointed if you give him a chance.
Manuel Castro
I recommend Joshua L as a carpenter
Victoria Figueroa
I recommend Joshua L as a carpenter
Share This Profile
Find Carpenter in Jersey City, New Jersey
More in Jersey City, New Jersey