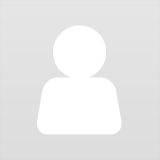 Remi L
I am a reliable individual who takes pride in my work. Searching for work as an apprentice carpenter or laborer.
Carpenter in Calgary, Alberta
Skills and Abilities • Able to use a variety of power tools and hand tools effectively (drills, impact driver, sawzall, circular saw, table saw, sliding mitre saw, jig saw, belt, bench and orbital sanders, chainsaw, gas powered brush cutter and weed whacker, Power washer, etc.) • Able to follow verbal and written instructions well • Very punctual, responsible, open minded • Possess valid driver's licence and vehicle and can back up trailers well. • Take pride in and care deeply for my work Work Experience Private Employer- June to August 2018 Summer Construction Labourer • Cleared a section of forest to be able to build two woodsheds with a pitched roof (16'x8'x10'-8'). Dug holes for gravel and cinder block foundation. Leveled and painted the floors. 2x6 walls with 2x8 rafters to support a heavy snow load in the winters. Screwed in green sheet metal for roofing. • Effectively problem solved as unforeseen issues arose such as removing deep hidden roots, digging out large stones and removing them with a vehicle mounted winch, and creating a jig to evenly space out 1x6 planks for siding, both for aesthetic appeal and functionality for the airflow to season the firewood. • Traveled into town to the lumber yard with lumber orders and ensured good lumber was being loaded into the trailer for the projects. • Worked comfortably at heights on extension and free standing ladders. Private Employer- May to June 2020 Roofer and Fencing • Tore off old weathered shingling with flat-bladed shovels in order to install a vapour barrier and metal roofing. • Worked effectively with others, communicating clearly about ideas, and kept a clear debris free work environment to ensure each other's safety especially while on the roof. • Followed the fence line to repair it where needed, reattaching and tensioning the barbed wire as we worked. • Other odd jobs the employer requested for me to do, such as assisting in gardening, picking rocks, feeding livestock, and maintaining equipment. LL Howe Furniture- February to July 2015 Furniture Refinisher • Refinished used and beaten pieces of furniture using paint strippers, sanders, chisels, planers, routers, and other tools to restore them to their former beauty. • Constructed replacement pieces when certain parts where beyond repair. • Made wooden outdoor patio furniture as a part of the owner's side business.
Share This Profile
Find Carpenter in Calgary, Alberta