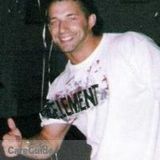 Chris O
Excellent Carpenter & Drywall Installer/Finisher from frame to finish 14yrs experienced
Carpenter in Boca Raton, Florida
More than capable Frame to Finish Carpenter & drywall installer/finisher with experience on all different materials including but not limited to Habitat post/beam, vinyl siding, asphalt shingles, cedar shake shingles/siding, new & replacement windows/doors, interior/exterior trim, Structo-lite, Dura-bond, Easy-sand Dura-bond, stucco, and ready-mix drywall mud the list goes on, I've built many houses from the ground up in the northern parts of the US. Also, after 14yrs of committed Construction & drywall installation/finishing have learned the ins and outs of the trade and acquired all trade secrets. The quality of work that is produced is unmatched in the Construction trade. I will be happy to answer any questions that you may have and I hope to see you soon.
Recommendations
Eric Carron
I've hired Chris many times through the years on an as needed basis, and have always been impressed with his dedication to quality work. He is highly skilled in many facets of the construction industry.
Ken Morlock
I have worked with Chris in the past. He has proven to be good at his job He can think on his feet And I felt confident leaving him in charge of a project.
Jason Gauthier
I recommend Chris O as a carpenter
Share This Profile
Find Carpenter in Boca Raton, Florida
More in Boca Raton, Florida