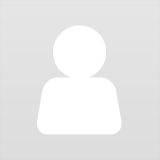 darryl d
Energetic And Experienced Carpenter With 6 Years Of Practical Expertise In Hand.
Carpenter in Queens, New York
My work experience as an adult has been primarily in construction, landscaping, and metal fabrication, but I am also interested in business and administration. Currently, I am a first-year undergraduate at St. John's University and at the same time am employed by Tim Engler Construction as a journeyman carpenter. I am confident in leadership roles, and I appreciate opportunities to learn from others and exercise my skills in the workplace.
Share This Profile
Find Carpenter in Queens, New York